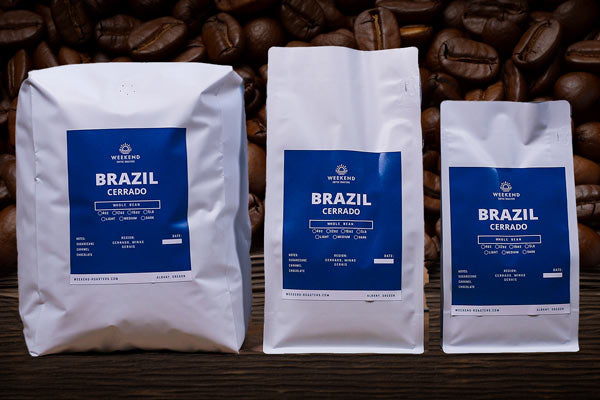 Brazil is one of the the well-known coffee origin and largest growing producer. This coffee is from Fazenda Santa and is smooth and well rounded. It has low acidity, a medium body with notes of chocolate and caramel. This coffee is great as a standalone, but also thrives in blended roasts.
REGION: Cerrado, Minas Gerais
ALTITUDE:  1,200 m
VARIETIES: Bourbon, Catuai, Mundo Novo, Typica
PROCESSING: Natural and patio dried
Q-GRADE: 82 Points
CUP: Mild acidity, medium body
FLAVOR: Sugarcane, caramel, chocolate and nuts
Choose your roast and grind preference when you order.